Photo: Patrick Semansky / Associated Press
As more and more Connecticut residents test positive for COVID-19, stay informed with all the latest information below.
Beyond local and statewide updates, this story will be updated with major regional, national and global information about coronavirus.
SIGN UP: Get our coronavirus newsletter delivered directly to your inbox
3/29/20
5:14 p.m.
A White House coronavirus press briefing was moved from 5:00 p.m. to 5:30 p.m.
4:40 p.m.
Dr. Ken Marici, the medical director at Candlewood Valley Health & Rehabilitation Center in New Milford, posted a video to YouTube specifically for seniors regarding keeping healthy during the Coronavirus quarantine.
4:07 p.m.
New Haven Mayor Justin Elicker said shool playgrounds and playgrounds in parks are closed effective Sunday because residents were not adhering to social distancing policy.
3:53 p.m.
Representative Larson answered callers questions about the bill, the government's response to the public health crisis, unemployment benefits and other coronavirus related issues.
3:45 p.m.
In a 2:30 p.m. press conference, New Haven Director of Health Maritza Bond said there were 71 confirmed cases of coronavirus in the Elm City.
3:35 p.m.
Governor Ned Lamont and U.S. Representative John Larson held a tele-town hall at 3:00 this afternoon. During the virtual discussion, Larson talked about he details of the coronavirus relief bill.
2:26 p.m.
After a 60 percent increase increase in coronavirus cases in Norwalk, Mayor Harry Rilling on Sunday issued three critical emergency orders to restrict traffic at parks and beaches and reduce occupancy rates at all Norwalk businesses. The full story can be found at https://www.thehour.com/news/coronavirus/article/Rilling-issues-critical-orders-to-fight-15164891.php
1:55 p.m.
1:48 p.m. - Branford Recreation Director Alex Palluzzi Jr. said basketball rims have been removed to prevent people from playing games on town courts. Other communities, including New Haven, have done the same thing.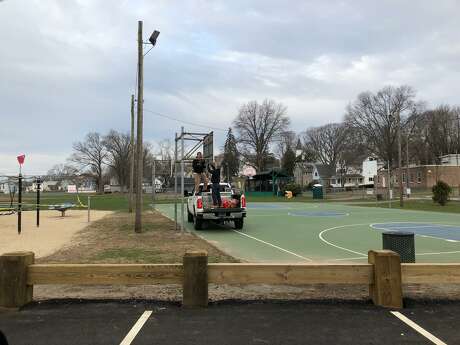 1:34 p.m.
1:20 p.m. The latest numbers of coronavirus cases in the U.S. reported by the CDC today.
Total cases: 122,653
Total deaths: 2,112
Jurisdictions reporting cases: 55 (50 states, District of Columbia, Puerto Rico, Guam, Northern Marianas, and US Virgin Islands)
1:02 p.m. - Today, the Connecticut Department of Public Health has confirmed the first positive case of COVID-19 for a North Branford resident. The individual is female and between the age of 60 and 70 years old.
"Positive cases of COVID-19 in North Branford have been expected as community transmission of the virus has been occurring in the area" said Michael Pascucilla, Director of Health for the East Shore District Health Department. The East Shore District Health Department will work with the individual to ensure all appropriate CDC guidance is followed to limit any potential for exposure. Click here for more details.
Read Full Article
12:44 p.m. From the City of Bridgeport: "Throwing gloves on the ground is a health hazard & environmental hazard. Lets keep our streets clean while we minimize the spread of #Coronavirus"
12:23 p.m.
Will be doing a press conference today at 5:00 P.M. The White House. People are working harder than I have ever seen people work. It is a beautiful thing to watch!

— Donald J. Trump (@realDonaldTrump) March 29, 2020
Watch it here.
12:12 p.m. - From coronavirus cases exponentially multiplying across the U.S. to doctors falling sick, the daily headlines are gut-wrenching and overwhelming. Here are 15 positive signs of progress that can help keep things in perspective.
11:55 a.m.
11:45 a.m. - Today, New Haven Mayor Justin Elicker and New Haven Health Director Maritza Bond will be hosting virtual press availability regarding all updates surrounding the City's response to the COVID-19 public health emergency. Today's virtual press briefing will be at 2:30 p.m. All briefings are uploaded to the Mayor's YouTube Page at bit.ly/MayorYouTube.
11:20 a.m. - In a matter of weeks, Westport's coronavirus outbreak has grown to the second-largest in the state, resulting in the shutdown of dozens of local businesses, recreational spaces and town facilities. Life isn't what it was before, and likely won't be for some time.
10:56 a.m. - The coronavirus outbreak could kill 100,000 to 200,000 Americans, the U.S. government's top infectious-disease expert warned on Sunday, as authorities urged people in and around the nation's deadliest hot spot, New York City, to limit their travel to contain the scourge.
Dr. Anthony Fauci, director of the National Institute of Allergy and Infectious Diseases, made the dire prediction on CNN's "State of the Union," adding that millions in the U.S. could become infected.
10:35 a.m.
10:20 a.m. - Gov. Ned Lamont today announced that he has been notified by the Federal Emergency Management Agency that his request for a Major Disaster Declaration for the State of Connecticut in response to the COVID-19 pandemic has been approved, unlocking additional federal assistance programs for the state. Read more here.
10:05 a.m. - This was updated last night by Gov. Ned Lamont's office. It's the most frequently asked questions on the state's actions related to COVID-19. Click here to read.
9:48 a.m. We received this email this morning from "a concerned, but determined grocery worker."
It reads in part:
"I'm asking for your help. It's a small ask. All of the workers are doing are very best to keep the stores stocked and clean and sanitized to keep you fed, and safe. Whenever possible can u just send 'one' person into the stores to shop at a time. I know your all used to going together as families, couples, friends, and neighbors, which makes the crowding at stores too much at times. People are way too close together which defeats social distancing all together. I know that there are single parents who can't leave their kids at home. Or other exceptions, I'm just asking whenever it's possible to just send one. I think that doing this will make us all safer. The crowds will be thinner making it easier to get around. I for one would greatly appreciate it, as I'm sure all grocery workers would be. We are working hard for you, if you can find it in your hearts to help with this.
"We will be forever thankful."
9:35 a.m. - Health experts say the risks are very low that COVID-19 will remain on envelopes or packages and infect anyone who handles them. They say, however, to avoid touching your face and wash your hands after handling any deliveries, which have become more important as Americans stay home to reduce the spread of the virus. Read more here.
9:13 a.m. - - This morning., Gov. Ned Lamont will visit Bio-Med Devices, Inc. in Guilford. The manufacturing company is producing ventilators being used in hospitals throughout the world and has executed a purchase order with the State of Connecticut. Lamont will tour the facility to speak with the company's executives and see the production in progress
8:57 a.m. - Stratford Mayor Laura Hovdick said there are 20 confirmed cases of coronavirus in town.
"It has been especially moving to see the tremendous outpouring of community support during this emergency. We have a number of people to thank including Stratford Home Depot (they donated the boxes of N100 masks, gloves, coveralls and miscellaneous PPE equipment pictured) and Walmart.
"We have had residents donating PPE equipment to EMS, making hand-sewn masks, making food, personal and financial donations and volunteering their help to our personnel. We have had restaurants like Oar and Oak and Julianos' donating food to the personnel we have on long shifts. All of this assistance to support those on the front lines is deeply appreciated by all of us here in town. Together, we will get through this."
8:22 a.m. - McDelivery through both Uber Eats and DoorDash is offering $0 Delivery Fee for any orders with a $15 minimum basket size. Details here.
7:54 a.m. - Ridgefield Health Director Ed Briggs confirmed 58 Covid-19 active cases in Ridgefield with ages ranging from 12-89. Sadly, we have lost another resident from Ridgefield Crossings, now bringing our total death toll to five. "The current number of tests underway indicate that our numbers will continue to rise significantly," he said.
First Selectman Rudy Marconi said that anyone who comes in from New York City to self-quarantine for 14 days before entering any public area in Ridgefield
7:28 a.m. - Fairfield has announced the first coronavirus-related death of a resident Saturday. The 85-year-old man had underlying health conditions, officials said in a release.
First Selectwoman Brenda Kupchick offered condolences to his family.
"I extend my sincere condolences to the family who lost a loved one during this difficult time," said Kupchick. "My heart goes out to all the families who are living in these uncertain times, to our health professionals who are working around the clock, and to our first responders who are on the front lines and continue to protect our community. The loss of one of our residents to COVID-19 underscores the vital importance to follow health professional's advice so that we can protect each other as this pandemic will continue to impact our town."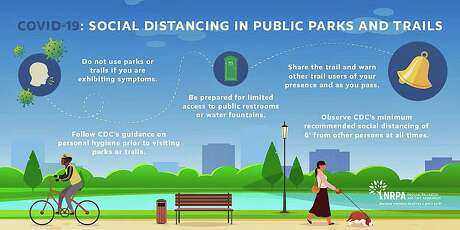 6:55 a.m. - In an emergency order, Hamden Mayor Curt Balzano Leng said ABSOLUTELY no CONGREGATION should occur in open space areas, parks, trails, and athletic fields/courts. While those areas remain open, there must be STRICT PHYSICAL/SOCIAL DISTANCING OF NOT LESS THAN 6 FEET between individuals BE MAINTAINED at all times as recommended by the Center for Disease Control and Prevention.
"Our town, our first responders, and the State of Connecticut are doing everything we absolutely can to drive home just how very serious the COVID-19 pandemic is for our residents and their friends and families. If we don't stay away from one another outside of times absolutely essential, we are literally risking lives of our loved ones and friends. We all have responsibility to slow the spread of this deadly virus and reduce exposure. I'm pleading with every one of our residents to please take this extremely seriously."
3/28/20
9:45 p.m. - U.S. Sen. Richard Blumenthal had the following response to President Donald Trump's intial mandatory quarantine being shifted to a travel advisory: "Erratic. Impulsive. Dangerous. 180 degree flip flop in less than 8 hours. Now no quarantine. Less talk, more action, Mr President. We still lack ventilators, masks, tests, & other medical supplies."
9:29 p.m. - Residents of Connecticut, New York and New Jersey have been ordered to "refrain from non-essential domestic travel for 14 days effective immediately," according to the CDC. This doesn't apply to employees of companies deemed "essential." The governors of these three states "have full discretion to implement this Domestic Travel Advisory."
8:32 p.m. - President Donald Trump said on the recommendation of the White House Coronavirus Task Force and after consulting with the governors of New York, Connecticut and New Jersey, he asked the CDC to issue a "strong travel advisory, to be administered by the governors, in consultation with the federal government. A quarantine will not be necessary."
8:02 p.m. - More than 700 New Jersey police officers have tested positive for the coronavirus, according to acting New Jersey State Police Superintendent Col. Patrick Callahan. About the same number of officers are quarantined in their homes; two who were in serious condition are now stable.
7:15 p.m. - MTA Chairman and CEO Pat Foye found out Saturday that he tested positive for COVID-19. He is currently isolating at home. He was last in the office on Wednesday but was asymptomatic.
6:20 p.m. - A message to those not adhering to social distancing from Lamont: "You're endangering yourself, you're endangering your neighbors and you're endangering your families."
6:10 p.m. - Despite Rhode Island pulling over drivers with New York plates to inform them of a mandatory, 14-day quarantine, Lamont said he doesn't anticipate doing that in Connecticut.
6:07 p.m. - There have been 1,524 people in Connecticut to test positive for COVID-19. There are 205 people hospitalized. Thirty-three residents have died from the virus.
6:05 p.m. - Lamont, in addressing Trump's claim of a potential quarantine, said he has been in touch with Rhode Island, New Jersey and New York officials.
"I think they were thinking out loud about re-looking at the hotspots," Lamont said.
He says he can't speculate on what Trump meant in regards to a "mandatory quarantine."
Lamont said the White House is looking into whether or not they have the authority to enforce a mandatory quarantine like this. He said he hopes to have more information from the White House later Saturday.
"Panic can make the situation worse," Lamont said. "Lack of clarity can make the situation worse."
6:04 p.m. - Hospitalizations are up, but not spiking up, Lamont says. There are 32 new hospitalizations.
6 p.m. - Connecticut Gov. Ned Lamont is about to give his daily COVID-19 briefing. Watch it live here.
4:57 p.m. - After rumors circulated about a COVID-19-positive EMT at Oxford Ambulance, officials took to social media to "put the rumors to rest" and said that was not the case. There are five positive confirmed cases in Oxford, some of which are healthcare professionals.
3:58 p.m. - In response to the president's comments about possible quarantines, Connecticut Gov. Ned Lamont issued the following statement: "Regarding the President's consideration of a quarantine of New York, as well as parts of Connecticut and New Jersey, our state has already called on residents to stay at home. Further, if interstate travel is absolutely necessary, our state has directed travelers to self-quarantine to prevent against further transmission of the virus. I have been in close communication with (New York) Gov. (Andrew) Cuomo and (New Jersey) Gov. (Phil) Murphy, and I look forward to speaking to the president directly about his comments and any further enforcement actions, because confusion leads to panic."
3 p.m. - 24 states have now instituted stay-at-home orders, according to the Washington Post. Rhode Island and Kansas are the latest to take such measures.
2:15 p.m. - The first NYPD officer has died from COVID-19-related illness, the department announced Saturday. A civilian administrative aide and a custodian also died from the virus earlier this week.
2 p.m. - ProHealth Express walk-in care centers in Connecticut have been closed, according to NBC Connecticut.
The organization operates care centers in Middletown and Torrington, among other communities.
1:45 p.m. - Three Department of Correction employees had tested positive for the coronavirus as of Friday night, according to WTNH.
1:12 p.m. - Fairfield First Selectwoman Brenda Kupchick said the town has had its first COVID-19-related death.
1 p.m. - President Donald J. Trump is considering enforcing a quarantine in Connecticut, New York and New Jersey, according to NBC New York.
12 p.m. - The University of New Haven agreed to house city firefighters and police who may have been exposed to the coronavirus, but remain asymptomatic. Yale University declined.
"My response is this: if your house is burning down and you asked a neighbor if your kids could stay at your house and your neighbor said 'no,' but here is a check so you could stay at the Econo Lodge across town, what would that tell you about your neighbor?" Elicker said Friday.
"It is in these times of crisis when people are exposed for their true selves. Everyone needs to do their part at this very difficult time and writing a check does not exempt you from that fact," Elicker said.
Karen Peart, spokeswoman for Yale, issued a long statement in response to the mayor's criticism, explaining that the students' rooms won't be ready for new occupants for weeks.
"Our student rooms still contain their belongings, but we have teams planning the feasibility of packing and storing all the student belongings so that the rooms could be utilized," she said.
Yale has contributed $1 million to a fund being raised in parallel with the Community Foundation of Greater New Haven and the United Way to assist the city in its needs during this pandemic crisis. Yale asked that others join in to bring its total to $5 million, as it matches donations $1 for $1.
11:30 a.m. - The Department of Economic and Community Development has stopped taking applications for a program that provides loans to small businesses to help them through the pandemic.
Officials on the department's website said that, as of Friday, the agency is "not accepting applications for the Connecticut Recovery Bridge Loan Program at this time."
They directed those seeking assistance to the U.S. Small Business Administration, which is offering loans, as well as the federal government more generally.
WTNH reported that more than 4,000 businesses applied for loans through the program before it was halted.
11 a.m. - According to the Associated Press, "Rhode Island State Police on Friday began pulling over drivers with New York plates so that National Guard officials can collect contact information and inform them of a mandatory, 14-day quarantine."
Over the course of the week, governors in Texas, Florida, Maryland and South Carolina ordered that people coming from the New York area self-quarantine for 14 days, according to the AP.
8:30 a.m. - The Torrington Fire Department asked people to stay home and follow social distancing measures in a Thursday release.
"The Torrington Fire Department needs your help! We are urging everyone to STAY SAFE and STAY HOME. Our Firefighters are prepared to confront the challenges posed by COVID19 but need your support to keep our community safe. Please observe the Governor's Executive Order limiting gatherings to 5 or fewer people, wash your hands often, and stay home unless absolutely necessary (Groceries, Medical needs, etc.)," officials said in the release.
"We know that these efforts will slow the spread of the COVID19 virus. Less contact will result in fewer infections. We will always be there to help you. Now please help us slow the spread of this virus."
8 a.m. - The Better Business Bureau warned people to watch out for scammers seeking to steal financial information by pretending to be involved in the distribution of government funds for coronavirus relief.
The scams are being distributed by email, text, telephone and social media posts, according to BBB's Connecticut office in Cromwell, with websites tricked up to mimic the look of actual government agencies.
Those with social media accounts should not assume an offer in a social media message from a friend is legitimate, BBB warned, noting scammers have the ability to impersonate real people and urged people to cross-check any such solicitations through another channel.
7:30 a.m. - As of Saturday morning, approximately 607,965 cases of coronavirus had been confirmed worldwide, according to data compiled by Johns Hopkins University. Roughly 28,125 people have died of the disease.
3/27/20
9:25 p.m. - Newtown Police Commissioner Dr. Neil Chaudhary was recently admitted to the Danbury Hospital intensive care unit after complications from his exposure to the coronavirus. His family said Chaudhary is strong and "giving his all to fight" the virus.
7:30 p.m. - Hartford police said a local barbershop was visited Friday by police, Hartford Health and Human Services Department after it was found the barbershop was still open for business with employees and customers in the shop despite the order from the govenor.
7:05 p.m. - Fairfield reports 18 confirmed cases.
6 p.m. - UConn's move-out process was planned for March 30 through April 10, but has been postponed. Student possessions will remain in the locked rooms until the university fully reopens and state directives have been lifted. But, the state might need more space in UConn's residence halls in the coming days or weeks. In that case, the university will clear out students' rooms and a professional company will pack and store belongings until they can be returned — which was already the case for students in Buckley and Sprague halls. This is also happening at UConn's Stamford campus, which will be turned over to state use and unoccupied rooms will be packed up.
5:48 pm. - Hamden Mayor Curt Balzano Leng said the surge in COVID-19 cases is on the horizon and urges residents to social distance in order to save lives.
5:38 p.m. - Connecticut State Police will host two free Zoom presentations on social media and distance learning safety next week.
The first presentation will be Monday from 12 p.m. to 1 p.m. Zoom ID: 736 423 909. Link: http://ctdespp.zoom.us/j/736423909.
The second will be Tuesday from 6 p.m. to 7 p.m. Zoom ID: 546 962 103. Link: ctdespp.zoom.us/j/546962103.
5:36p.m. - Over the course of the outbreak, 51 Italian doctors who tested positive for coronavirus have died, according to the Italian Association of Doctors.
4:48 p.m. - Westport First Selectman Jim Marpe said that the town saw the smallest daily increase in confirmed COVID-19 cases since the spread started. He called this a possible good sign, showing that "more aggressive social distancing is starting to work, or the result of less testing in Fairfield County."
4:42 p.m. - The two individuals in New Haven who have died from COVID-19 were a person in their late 50s and another person in their late 40s, according to Maritza Bond, the city's health director. She said the cases were not linked.
4:37 p.m. - President Donald Trump signed a $2.2 trillion stimulus bill to provide payments to most Americans and to rescue virus-hit businesses.
4:34 p.m. - New Haven Mayor Justin Elicker is live on YouTube, updating residents on COVID-19 here.
4:31 p.m. - EMS workers in New York City were told Tuesday night (March 24) that 6,406 people had called 911 for medical assistance in the last 24 hours. That was the highest volume of calls recorded in the city, surpassing the number from Sept. 11, 2001.
4:08 p.m. - North Haven First Selectman Michael Freda declared a state of emergency after the town was notified of its first known case of COVID-19. All parks, playscapes, fields, turf fields, tennis courts, basketball courts and other similar locations will be closed. The North Haven High School track and town green will remain open, but those who go there are urged to social distance.
4:05 p.m. - There are 1,291 positive COVID-19 patients in Connecticut with 173 of them hospitalized. There have been 27 fatalities in the state linked to the virus.
3:31 p.m. - The Board of Directors and the president of Naugatuck Valley Community College — which has campuses in Danbury and Waterbury — have established a student emergency fund to help students struggling financially during the COVID-19 pandemic. More information can be found here.
3:23 p.m. - Housatonic Community College donated boxes of medical devices, masks, face shields, sterile gowns, disposable gloves, disposable head covers, shoe covers and general-purpose hand cleaners to Bridgeport Hospital.
1:45 p.m. - Here are answers to common questions about the coronavirus.
1 p.m. - While approximately half of Connecticut day care centers have closed voluntarily, they are being allowed to remain open for the time being, according to the Connecticut Mirror.
Massachusetts and Rhode Island, on the other hand, have closed day care centers during the outbreak.
12 p.m. - Here are 15 positive updates regarding the coronavirus.
11:30 a.m. — St. Vincent's Medical Center, 2800 Main St., Bridgeport, will open its onsite mobile pantry from 2:30 to 3:30 p.m. today to deliver groceries to the first 350 people who show up. The groceries will be distributed using runners, who will don gloves and masks.
The groceries come from the CT Food Bank which delivered 11 tons of non-perishable food items Thursday morning. According to a St. Vincent's spokesperson, about 10 people worked five and a half hours bagging food and filled 350 cloth bags of groceries.
10:15 a.m. - The city of New Haven is asking for volunteers to serve in the Medical Reserve Corps and help care for coronavirus patients.
Mayor Justin Elicker and Health Director Maritza Bond put out a call for volunteers, doctors, nurses, and medical professionals" on the city's Facebook page.
They said they are looking for retired persons or those still active in their professions, students and community members, but the biggest need is for volunteers with medical experience.
Some of the tasks that need to be done include medical screening and "support in mass care settings." They might also be asked to help with patient tracking at planned events; assist with planned and unplanned public health activities.
9:30 a.m. - The reconstruction of the Skiff Street bridge in Hamden is moving forward despite the coronavirus outbreak, according to the town Department of Economic and Neighborhood Development.
The town is expecting the project to be completed by September 2020, officials said in a release. Residents are not allowed to enter the work zone because of "a safety issue with equipment movement and uneven surfaces," instead of a virus-related restriction.
"While we work hard to deal with the serious threat posed by the Coronavirus, I'm proud of our team also working to make sure projects can be completed that are important to our infrastructure and show that we're still delivering the investments important to our community," said Mayor Curt B. Leng in the release.
9 a.m. - South Africa went into "lockdown" Friday, as the number of cases in the country rose past 1,000, according to the Washington Post.
President Cyril Ramaphosa announced the measure, "during which people will be allowed to leave home only to buy food, seek care, collect welfare grants or take walks by themselves," earlier in the week, according to the Post.
8:30 a.m. - British Prime Minister Boris Johnson said he has tested positive for the coronavirus Friday morning.
"Over the last 24 hours I have developed mild symptoms and tested positive for coronavirus. I am now self-isolating, but I will continue to lead the government's response via video-conference as we fight this virus," Johnson said on Twitter. "Together we will beat this."
7:30 a.m. - Five employees of the Ridgefield Crossings nursing home have tested positive for the coronavirus, officials there said Thursday.
"These associates, along with all associates who were identified as having high exposure to confirmed COVID-19 cases, have already been outside of the community on leave to limit the risk of potential spread of the virus," a spokesperson for the facility said.
3/26/20
10:03 p.m. - The Connecticut DMV's Westhersfield office will close Friday, March 27 for an electrostatic disinfectant treatment. The building will reopen to employees on Tuesday, March 31. This cleaning is scheduled to happen on a weekly basis, in additional the nightly deep cleaning. Branch offices are scheduled to undergo electrostatic disinfectant on Friday, March 27 and Saturday, March 28.
9:38 p.m. - Connecticut Gov. Ned Lamont including the following items in his latest extension on his coronavirus-related executive order:
-Restrict all social and recreation gatherings to no more than five people through at least April 30.
-All retail establishments allowed to remain open and allow customers inside must take appropriate measures to make sure customers are at least 6 feet apart.
-All retail businesses that sell guns, ammunition and other similar items or supplies must conduct all transactions by appointment only.
-The state has suspended the tax on single-use checkout bags temporarily. The order prohibits employers from requiring employees to bag items into a customer-provided reusable bag. Customers can still use those bags, but might have to bag their own items if the worker chooses not to feel safe touching it.
-The 21-month limit on Temporary Family Assistance has been suspended.
-All annual student test requirements for the remaining 2019-2020 school year have been suspended.
8:38 p.m. - Kious Kelly, a nurse manager at Mount Sinai West in Manhattan, N.Y., has died from COVID-19. He is suspected to be the first New York City nurse to die from the virus. His sister said Kelly, 48, had asthma but was otherwise healthy.
6:52 p.m. - Bridgeport officials remind residents in need of food help and access to healthy fruits and veggies during this pandemic to apply for SNAP by calling the call center at 866-974-7627. English and Spanish available.
6:40 p.m. - Twenty-one Connecticut residents have died from COVID-19. There are 125 people hospitalized with the virus and 1,012 confirmed cases in the state.
6:38 p.m. - Southbury health officials planned to track people who tested positive for the virus in the early stages of the pandemic but have stopped after it was clear the virus was spreading by community spread.
6 p.m. - East Haven Mayor Joseph A. Carfora said an 80-year-old town resident died from COVID-19. This is East Haven's first fatality linked to the virus. Carfora said officials are still working to slow the spread, citing the importance of social distancing.
5:49 p.m. - News 12 Connecticut reporter John Craven said he was diagnosed with COVID-19 after getting sick last week.